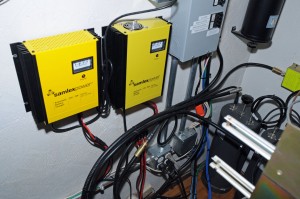 These Samlex supplies are designed for battery back-up systems and float the batteries around 13.4 volts. The equipment is directly bussed to the batteries leaving no relay failure point or inline diode voltage drop in this type of system.
15amp for the servers and 30amp for vhf repeater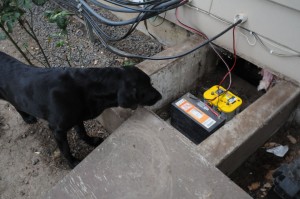 Both deep cycle SLA batteries are located in the crawl space. 105ah for repeater 75ah for servers.  Below are automotive fuse blocks I use to simplify and clean up low voltage wiring.