This site gives a quick tour and overview of some of my Ham Radio related projects, the KC7RJK repeater, IRLP 3543, AllStar 29650, weather stations, and much more. I hope you enjoy my site. This is my first attempt at a site like this so feel free to contact me with any suggestions. I started assembling this tower in 2009 a major upgrade from the existing tower that was suffering from some engineering shortcomings.
-88′ Rohn 25 tower elevating antennas for the repeaters, aprs, streaming audio feeds, etc." kc7rjk/r audio-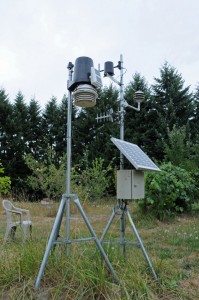 My serious interest in weather materialised after getting involved in ham radio which made me see the real possibilities of assembling my own station, now i'm owner/operator of 2 weather stations in Lane County. One north of Eugene and the other in Deadwood, 30 miles west of Eugene. Both weather stations use Davis Instruments and run from a server at each location. The Deadwood station is located on Deadwood Creek, a Siuslaw River tributary on private property. The North Eugene station is located in Santa Clara collecting data since 2003. The Deadwood station from is newer running since 2008. I'm not a meteorologist or weather man, but I follow weather patterns closely and find it fascinating to monitor scientifically. More information available on the weather page.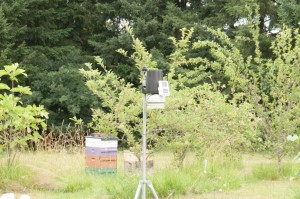 "The Eugene weather stations sensor suite. Thanks to the Leslie's my neibors for the exelent farm/field site location. www.eugeneweather.net"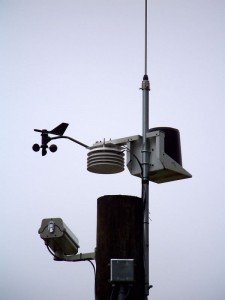 "This is the sensor suite located in the coast range 30 miles west of Eugene in Deadwood OR. www.deadwoodweather.net"
The stations are issued ID's by NOAA and MADIS, id AR232 Eugene, and id AT060 for Deadwood. Both stations are running 24/7 uploading their data to the web and respective web site every minute as well as every 5 seconds to the Weather Underground network, which can be seen below on the embedded web-cam images for up to the second resolution.
Streaming audio feeds
There are four audio feeds hosted here. Two are NOAA weather radio streams being sent to the weather radio network. Also audio from the kc7rjk repeaters and a EMS Union Pacific scanner stream. This is done with dedicated receivers and USB audio "fobs" connected to the weather server and streamed by Edcast and hosted Icecast software.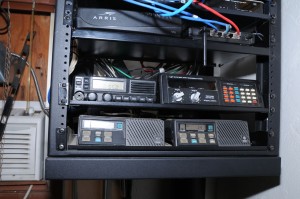 KC7RJK Repeater audio
 NOAA Eugene (weather radio network)
 NOAA Florence (weather radio network)